GOSPEL OF JOHN: B.E.L.I.E.V.E.
Begin to have a deeper understanding of Jesus the Messiah!
Examine your life under the filter of Scripture & discover.
Learn to repent & surrender to the Holy Spirit daily.
Increase your love for Jesus & a better understanding of His work.
Eliminate distractions & allow the Holy Spirit to reveal truth in John's Gospel.
Visualize living in your identity in Christ: found, forgiven, free, fulfilled, & fortified.
Express your belief in the power of Jesus & your relationship with Him.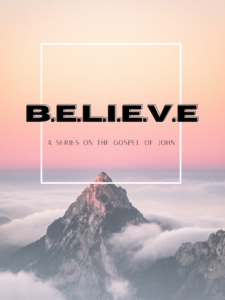 Want to watch our services?
Following this link to our YOUTUBE channel for Sunday morning live services.
You can also watch past services!