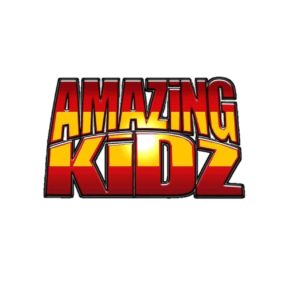 Amazing Kidz
is the children's ministry at COS. We provide age appropriate classes for children birth through fifth grade. Our focus is on each child's spiritual growth. Our goal is to help them create a close relationship with God by knowing Him as their personal Saviour and Heavenly Father. We do this by teaching them how to love God with all their heart and how to apply God's word to their own life. Our Elementary Kidz meet in the "Kidz Worship Place" located in the gym. Classes for birth – preschool are located in the lower level.
Amazing Kidz Club 54
Club 54 and their parents are invited to go bowling at Wayne Lanes with Youth Director, Trent Miller and Kidz Director, Kathy Wigal February 16th at 12:30p.m. It is a great opportunity to get to know Trent and learn about the youth group. Cost $7.50 per person. This includes shoe rental, unlimited games for two hours, pizza and drink. (This activity is for Club 54 and parents only, no younger siblings please)
Spiritual Life University
Wednesday nights SLU begins January 22nd with dinner at 6:00 p.m. and classes 6:45-8:15 p.m The children will be divided into 2 groups: Infants through Preschool and Grades K-5.
Super Hero Appreciation Dinner
We are inviting Community Super Heroes (firefighters, police officers, EMTs, etc… ) and their families to join us March 14th at 5:00p.m. in a time of celebrating what they do – saving lives! The dinner will consist of spaghetti, salad, applesauce and brownies. There will be fire trucks, police cars, ambulances for the kids to tour as well as fun crafts and games!!!!