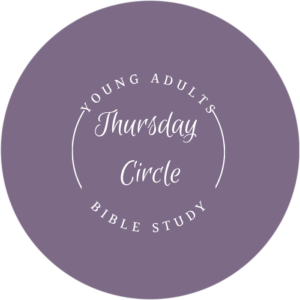 Bible study is at 7pm on Thursdays in the Java Spot area of the Welcome Center. We are currently studying the book of Ecclesiastes.
Come join as we study, discuss, and have fellowship. We also will have some yummy light snacks. Contact Hosanna Creasap for more info.

Spiritual Life University (SLU) is currently on "Spring Break". Please check back soon for our Fall resume date!
(Dinner starts at 6:00 and classes follow at 6:45-8:15pm)

Contact Sue Dunlap (330)464-4853 for Women's Ministry Events and gatherings this Summer.

Join us for breakfast 6:30 – 7:30 am Monday mornings for "Monday Morning Quarterbacks" at The Carpenter's Cup, 116 W. Main St., Smithville and/or Friday mornings for "Freedom Friday Men's Gathering" at He Brews Coffee, 104 S. Market St., Shreve. Discussions are open to include sports, politics, religion, and periodically we will discuss women: all within a Biblical context. A Q&A of Sunday morning's message plus testimonies from each other and invited special guests from the community (coaches, athletes, politicians, and other professionals).

We meet every 1st and 3rd Wednesday of the month from 9:30-11:00.
There are fun activities planned for the little ones while moms are studying together.
Find our Rubies Group on Facebook!
Contact Kathy Wigal (330) 317- 4648 for more info.