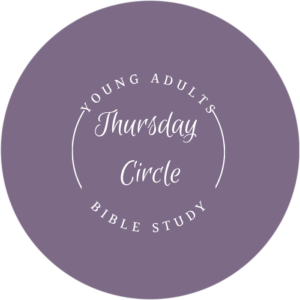 Young Adults begins Thursday June 3rd. Bible study is at 7pm in the Java Spot area.
Come join as we study the book of James, discuss and fellowship with one another, and have some yummy light snacks.

We resume SLU at Church Of the Saviour in the Fall of 2021.
There will be a Mens' group and a Womans' group. Date is TBD.

On August 28th we will be hosting IF: Gathering from 8am-4pm at Church Of the Saviour in Wooster, Ohio. Cost is $25 per person with lunch provided. Women and girls from ages 14+ are invited to join us for fellowship, worship, and sermons from some amazing women of God – including Jennie Allen, the founder of IF: Gathering, as well as Bianca Olthoff. Contact the office today to sign up and save your spot for this exciting event!

Join us for breakfast 6:30 – 7:30 am Monday mornings for "Monday Morning Quarterbacks" at The Carpenter's Cup, 116 W. Main St., Smithville and/or Friday mornings for "Freedom Friday Men's Gathering" at He Brews Coffee, 104 S. Market St., Shreve. Discussions are open to include sports, politics, religion, and periodically we will discuss women: all within a Biblical context. A Q&A of Sunday morning's message plus testimonies from each other and invited special guests from the community (coaches, athletes, politicians, and other professionals).

We would like to invite mothers to join us for friendship, fellowship and a Biblical based study with discussion and prayer.
Starting March 3rd Rubies will meet from 9:30-11am in the COS chapel. We will be studying 'A Surrendered Life' by Laura Story. We will meet the 1st and 3rd Wednesday of each month through May 5th.
Childcare provided with Bible Story, craft and activities for children ages 0-5. Children meet in lower level in the Amazing Kidz toddler room.
Find our Rubies Group on Facebook!
Contact Dana Young (302) 750-0292 OR Kathy Wigal (330) 317- 4648 for more info.