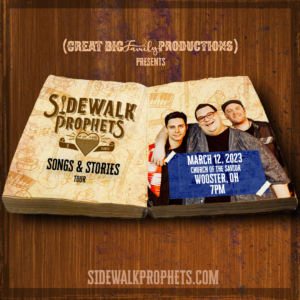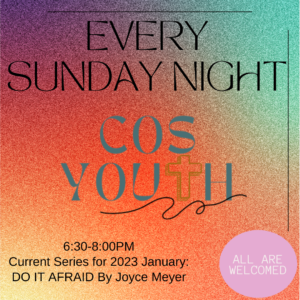 Every Sunday night at 6:30pm we meet in our Youth Room (near the gym) for a meal, fun games, and a great message focused on the bible. Our youth consist of grade 6-12.
We are currently going through a series called "Do it Afraid" by Joyce Meyer. How to face your fears with God!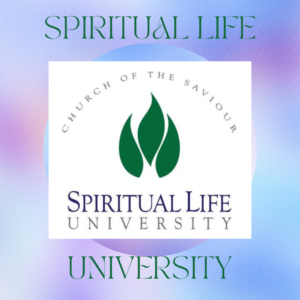 WEDNESDAY NIGHT CLASSES!
We have classes for men, women, and children (toddler – 6th grade) on Wednesday nights called "Spiritual Life University". A meal is served in our Welcome Center at 6:00pm and classes follow at 6:45-8:15pm. Great time for fellowship, support from our church family, and growing in our walk with God!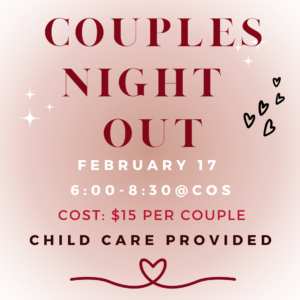 COUPLES NIGHT OUT
All couples are invited on Feb 17th from
6:00-8:30pm here in our Welcome Center. COS Missionaries David & Laurel Derry will be sharing helpful tips on communication including some fun & laughter. Cost is $15 per couple with dinner provided. Childcare will be available.